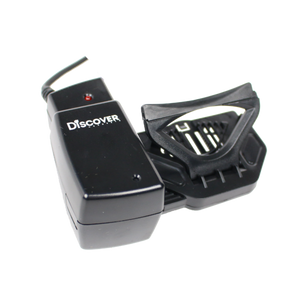 The Discover DHL110 handset lifter gives you the ability to answer and end calls while away from the desk.
Why does that matter?
Imagine going to grab a cub of coffee but before you get your much needed cup your phone rings so you would normally have to run back to your desk to try and get the phone or choose to miss the call. This could lead to a lot of missed calls, lost sales, or bad customer service.
Instead with the Discover DHL110 lifter when your phone rings you will get a beeping tone in your headset and you simply push a button on the side of the earpiece and it will answer the call. So you can grab your coffee and still answer your phone calls and keep your customers happy!